Es ist schon eine ganze Weile her, aber alle erinnern sich noch genau: Wir saßen beim Essen und eines der (damals noch kleinen) Kinder warf ein leeres Glas um. Das Glas kullerte auf die Tischkante zu. Statt schnell noch danach zu greifen und den Absturz zu verhindern, hielt sich das Kind die Ohren zu. Wir anderen riefen hektisch durcheinander oder hielten den Atem an und warteten auf den Knall.
Im Augenblick rollt ein ziemlich großes und zerbrechliches Glas auf die globale Tischkante zu. Noch ließe sich der Absturz verhindern. Manche am Tisch tun so, als ginge sie das Ganze nichts an. Andere sitzen zu weit weg oder sind zu klein, um selbst eingreifen zu können. Und die, die jetzt beherzt zupacken müssten, halten sich zum großen Teil die Ohren zu.
So war es bei der enttäuschenden Klimakonferenz in Madrid vergangene Woche. Parallel dazu gab es ernüchternde Meldungen über das Verbraucherverhalten: In der EU wurde 2018 so viel geflogen wie nie zuvor. In Deutschland wurden dieses Jahr schon über eine Million SUVs verkauft, 2025 könnte jedes zweite Fahrzeug so ein schwerer Spritschlucker sein. Und die scheidende Präsidentin des Bundesumweltamtes beklagt, dass die Bundesregierung die Arbeit ihrer Behörde ignoriert oder verunglimpft (wie Markus Söder, der letzte Woche das von den Experten vorgeschlagene Tempolimit in die Rubrik "Mottenkiste" packte).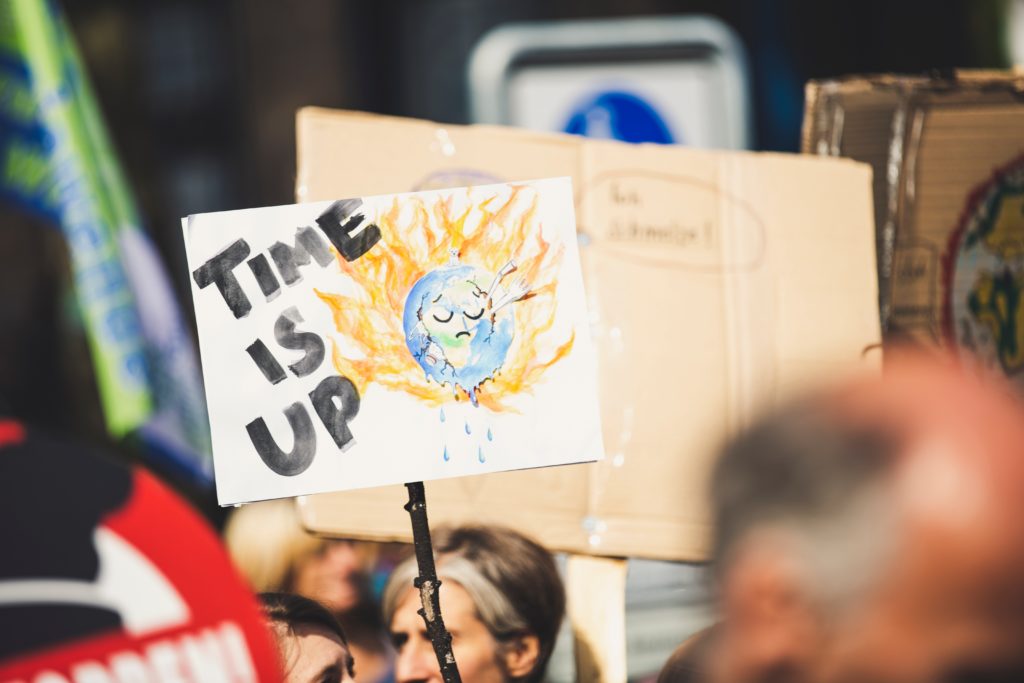 Das Zeitfenster wird sich bald schließen. Die Hoffnung, dass die Menschheit noch rechtzeitig schaltet, ist in diesen Tagen nicht größer geworden. Es gibt einen uralten Song von Don Francisco, an dessen Ende es passend zu meinem Vergleich hier heißt:
Adam's sons are still the prisoners of their fears
Rushing helter skelter to destruction with their fingers in their ears
While the father's voice is calling with an urgency I've never heard before
"Won't you come in from the darkness now
Before it's time to finally close the door?"

Don Francisco, "Adam where are you?"
Bei Kindern ist das Ohrenzuhalten ja verständlich und irgendwie auch sympathisch. Wir Erwachsenen täten allerdings gut daran, andere Bewältigungsstrategien zu wählen.